Internet Institute USA (IIUSA) supports the US Department of Defense (DOD) and DOD contractors with instructor-led, mobile information technology (IT) training. This essential support encompasses three areas: instructional staff, curriculum development, and equipment. Typical missions are one to two weeks in duration, executed on short notice, and with resources supplied by IIUSA for a turnkey operation. IIUSA is a DOD support facility, and maintains an IT trainer pool of several hundred.
Turnaround time from a customer "go" approval for an on-demand training requirement to execution is typically a few weeks to just a few days, including both contiguous US (CONUS) and outside of CONUS (OCONUS) assignments.
IIUSA has been performing this support for DOD since September 2001 through prime contracts, subcontracts, and previously on multiple award GSA Schedule 70 contract GS-35F-0071R.
Commercial Price List
You can find our commercial price list here.
Short-Suspense Mobile Training
Support for Command, Control, Communications, Computers, Intelligence, Surveillance, and Reconnaissance (C4ISR) Systems Training
IIUSA brings on-demand IT training classes to your location and online. We specialize in quick turnaround events and can have resources at your site on short notice, including overseas. Our programs align with commercial and US Government training standards.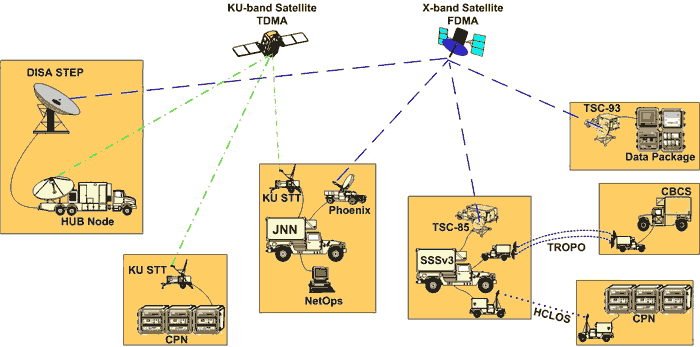 IIUSA has extensive  training  experience in Integrated Theater Signal Battalion (ITSB), which  was created to bring together capabilities previously found in a number of separate theater-level signal organizations that support Army organizations at echelons above corps (EAC). The Expeditionary Signal Battalion (ESB) is a modified version of the ITSB, integrating previous equipment with improved capabilities and equipment while maintaining a viable support concept.
Warfighter Information Network-Tactical (WIN-T) succeeded ESB in its various Increments.